Welcome to the Mouse Launch press page. Here you should find any info you might need to post articles or get more informed about Mouse Launch. If you need any additional information posted to this page or would like anything provided in a different format, let us know and we'll make it available.
Description
---
Mouse Launch, a casual-adventure game, is the second release of Adaptive Mobile Development, LLC. Mouse Launch's goal is to help the Mouse Space Program get to Mars. "Elon Mouse" launches into space using a jet pack in hopes of reaching Mars. When launched into space the mouse rockets, jumps, glides to collect coins , upgrade capabilities and hit platforms for bonus rocket fuel. Along the way he can also try to unlock different achievements such as the missing Space Man, the best time, staying in the air longer and 14 others. Upgrades help the mouse get closer to Mars with each attempt include better fuel type (normal cheese, Swiss cheese, limburger and star power) and capacity, launcher bands (9 different ones) , glider wings, and magnets to collect coins. With each unsuccessful attempt your mouse floats (or glides) back to the start to power up and go again. Reach Mars to activate the celebration. Base game can be played in under 30 minutes with addition fun play to tally achievements. All artwork is hand painted, unique to the game. BEST of all NO ADS, NO in App Purchases.
Fact Sheet
---
Developer:

Adaptive Mobile Development; Based in Dublin, Ohio

Release Date:

September 15, 2019

Platforms:

iOS and Android

Website:

Price:

USD 0.99

Availability:

Digital Download

Languages:

English

ESRB:

E for everyone, Family Friendly

File Size:

~35MB

Press Contact:

Social:

Instructions:

Tutorial embedded
Company Bio
---
Adaptive Mobile Development is a LLC created in 2017. Wanting to play games that were interesting and challenging, the CEO/founder with a background in web development knew he could make something the public would enjoy. "Space LLC", an idle clicker game was the debut effort in January of 2019 and "Mouse Launch", a causal-adventure game is the second launch.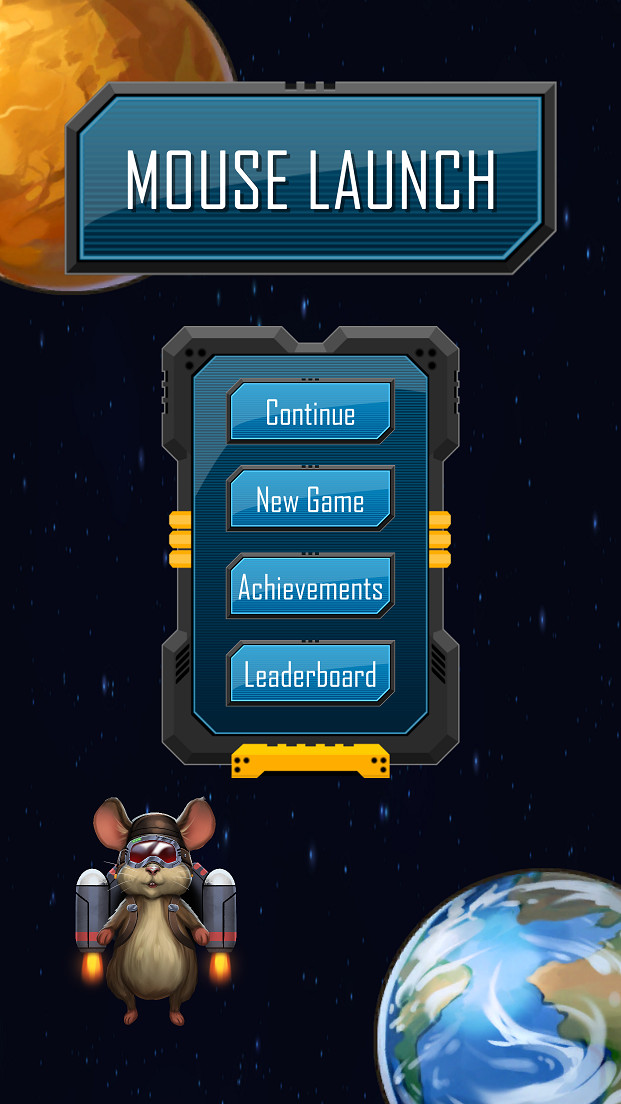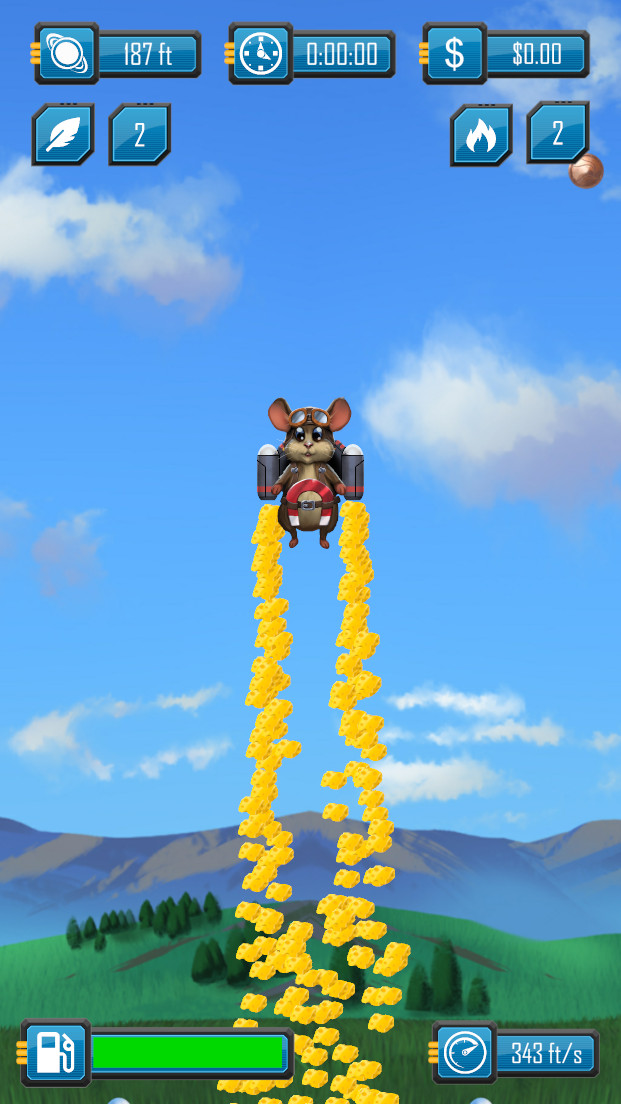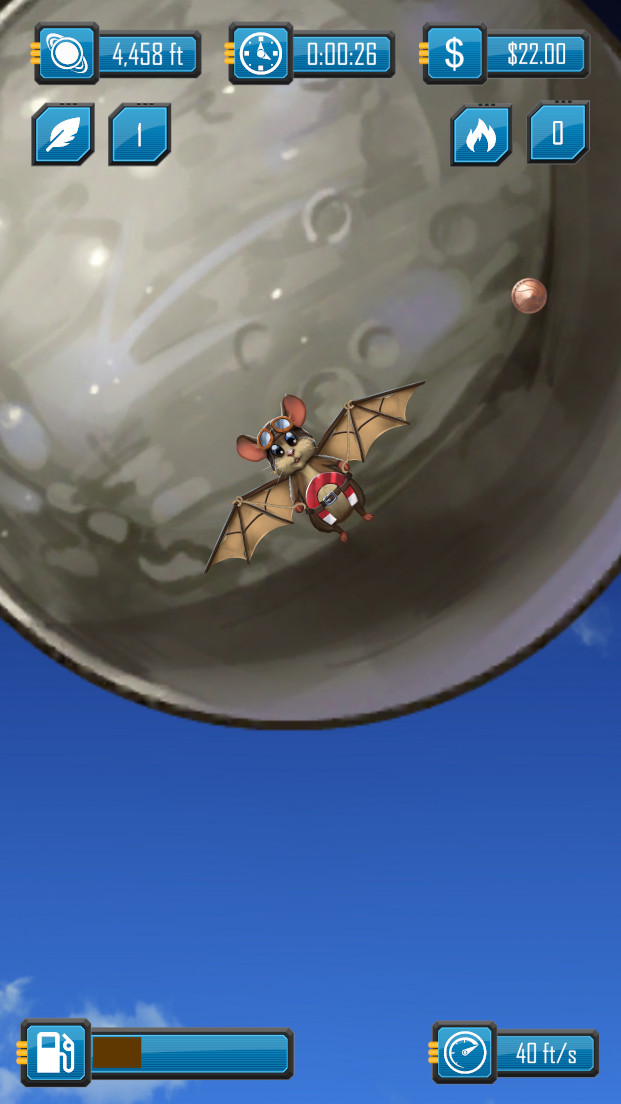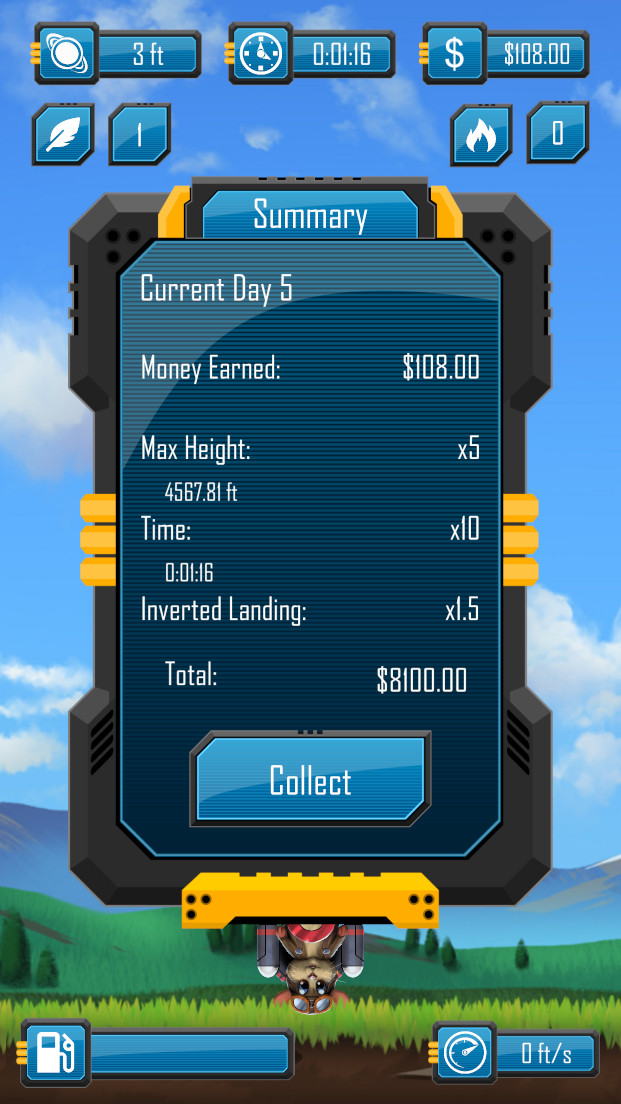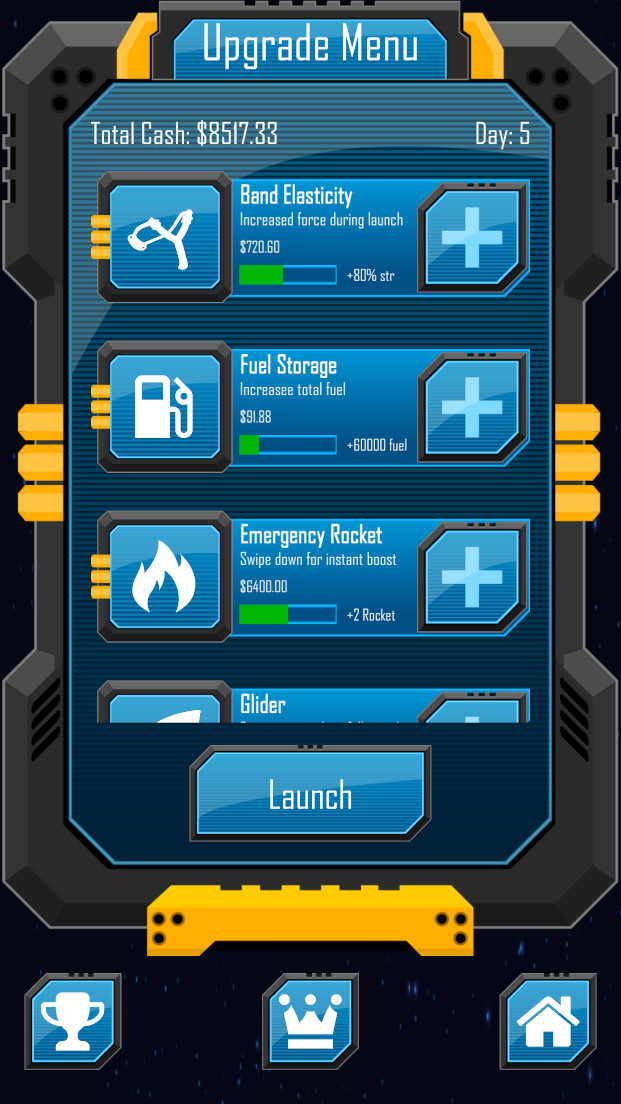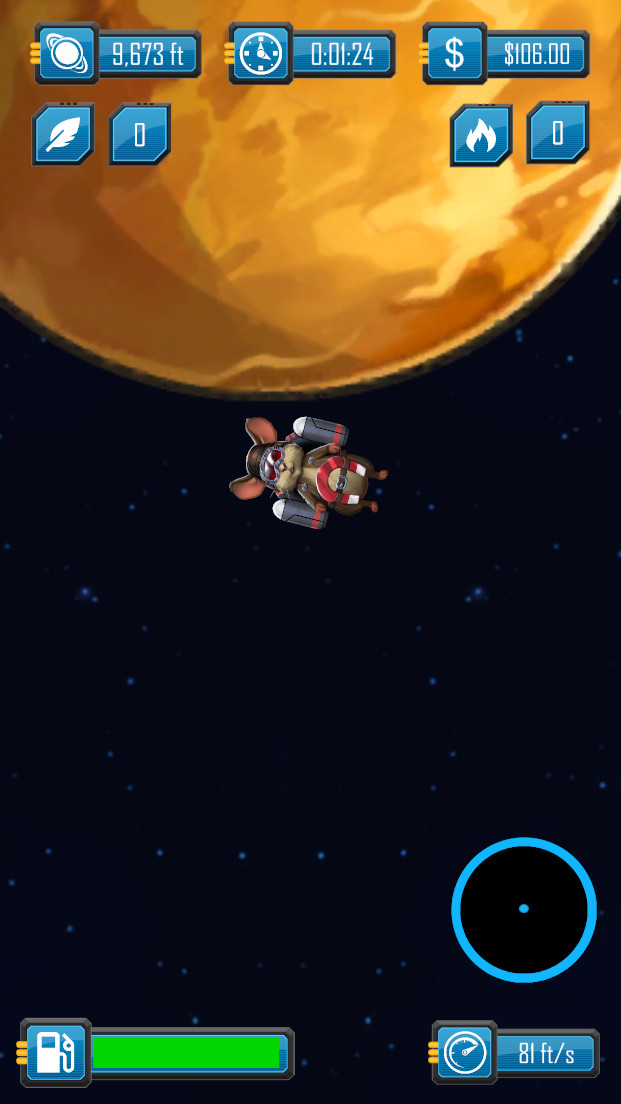 Features
---
​Launch "Elon Mouse" into space as a dynamic character with a variety of different equipment and abilities:
Fuel capacity: Base fuel at 50,000 with jumps of 30,000.
Fuel type: Normal cheese, Swiss cheese, Limburger and Star Power
Launch Bands: 9 varieties of increasing strength (black, green, yellow, pink, orange, blue, purple, forest green, salmon, red)
Jump platforms: Each gives you a different boost.
Glider wings: Deploy to float for 8 seconds. Hit a jump platform for extra gliding time.
Coins: Bronze, silver, gold and the big bag. Used to purchase upgrades.
Head Gear: Helmet, aviator goggles, protective goggles, high-tech goggles.
Landings: Upright landings give 2x bonus inverted landings give 1.5x and crash landings give no bonus.
Achievements: 17 total (Find missing space man, reach Mars, reach Moon, coin collector, money bags, bounce, bounce-bounce, hang time, we have ignition, the floor is lava, looking cool, high tech, perfect landing, walk away from a landing, look out below, space race, day one).
Leaderboards: 5 total (Single best flight time, Days to reach Mars, Total cash collected, Total coins collected, Total Platforms hit).